20.10.2020
A CO2 Booster System running in UK
CO2 Air – Cooled Booster System for medium and low temperature applications.
HT Cooling Capacity: -140kW @ -6SST
LT Cooling Capacity: -85kW @ -28SST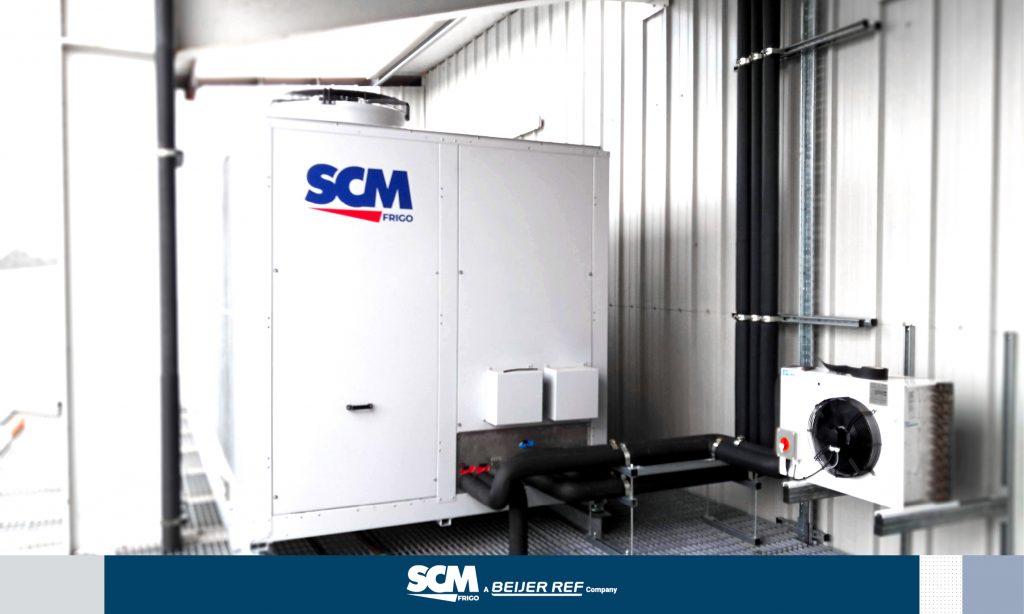 Brooktherm Refrigeration Ltd have successfully commissioned one of SCM Frigo's packaged CO₂ Booster packs, in continued efforts to support the cold chain.
This Plug and Cool 'PNC' provides both HT and LT loads for Fruit Storage in the UK, keeping produce at their optimum conditions ready for resale.
The design configurations were carefully selected for the specific needs of the end user and to future proof their operations.
CONFIGURATION
Bitzer Compressors – Inverters on lead compressors – Integrated HT Gas Cooler – LT Desuperheater – EC fans
Coated coils – RDM main pack controller – Gas Detector
Design pressures:
120 bar (high pressure side)
60 bar (liquid line)
60 bar (MT suction)
60 bar (LT suction)

Become a CO² Specialist
Beijer Ref Academy will offer technicians and installers the opportunity to learn how to operate CO2 refrigeration systems in different configurations.